Like most modern desktop operating systems, Mac OS X also has an Urdu keyboard layout packaged by default.
This tutorial will explain how to enable it.
1. Choose Apple menu > System Preferences.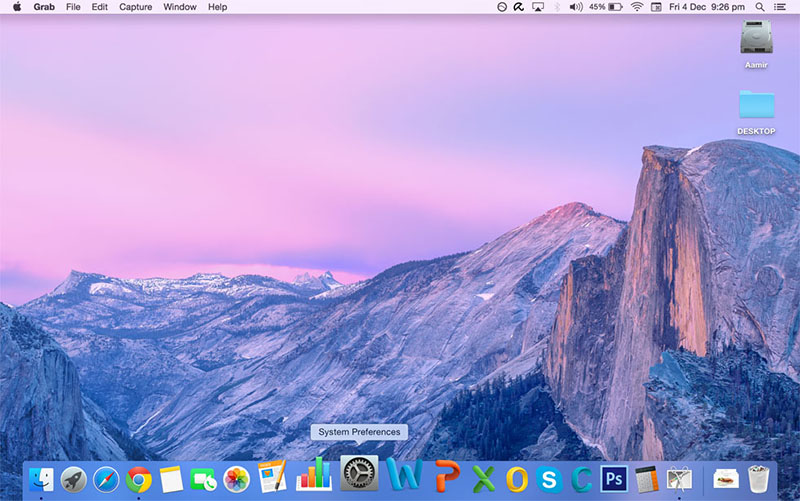 2. Click Keyboard, then click Input Sources.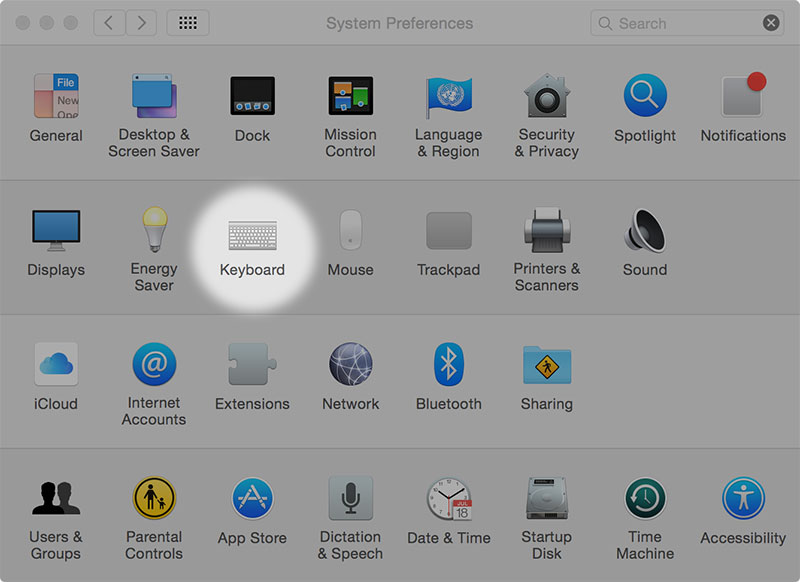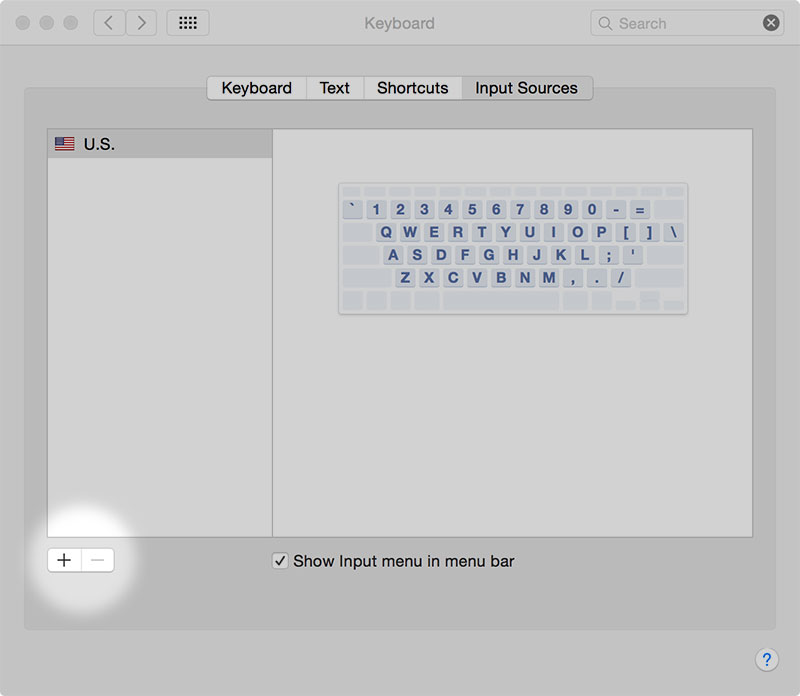 When you add an input source, the option to show the Input menu in the menu bar is automatically selected. The Input menu lets you quickly switch input sources as needed.
3. Click add (+) and search for Urdu language.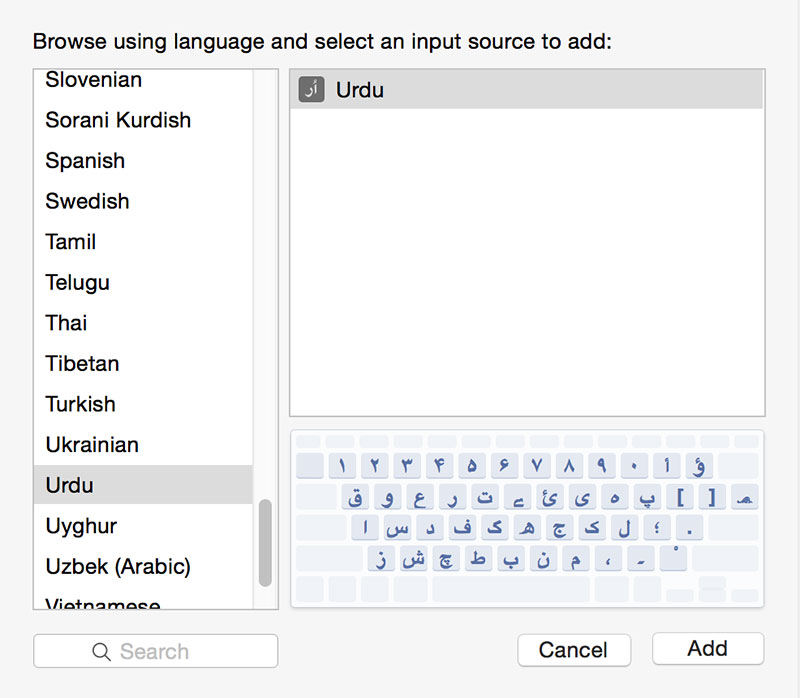 4. Select Urdu & click add button.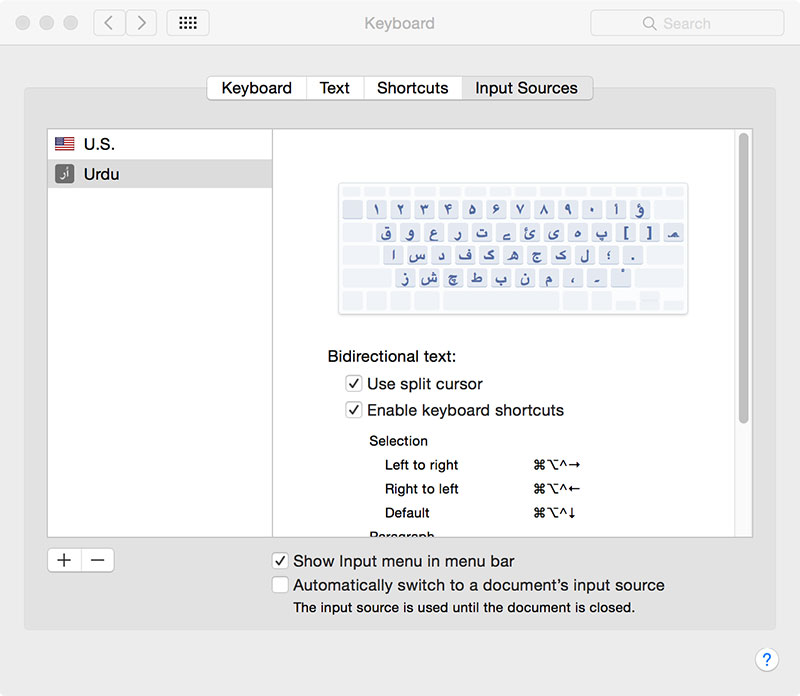 Now you are all set and ready to write Urdu on Mac OS X. Just select Urdu form the input menu in the menu bar.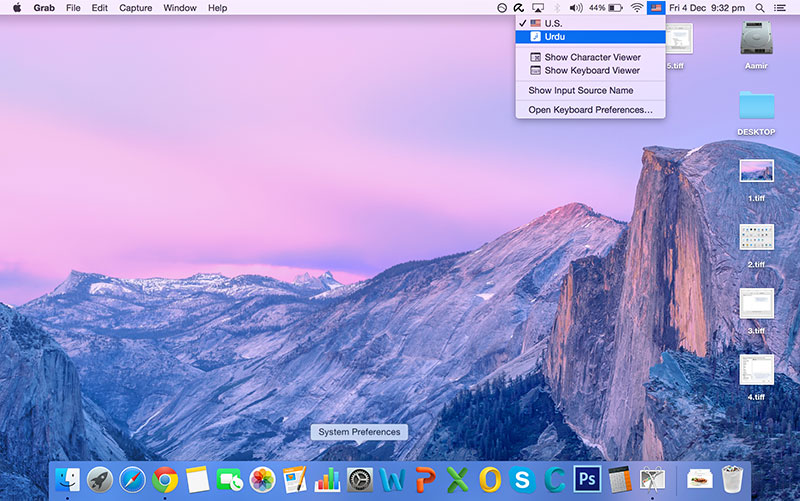 Have fun writing!